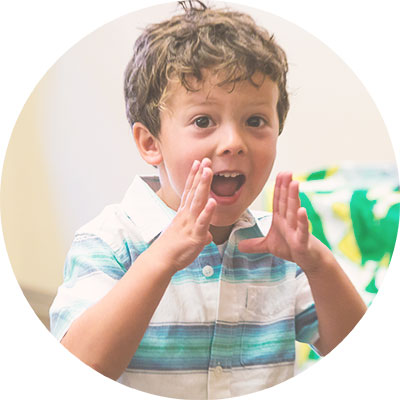 Base Camp at The Commons is available at 9 and 11 am each Sunday for kids ages infant through 5th grade. We can't wait to see you!
You will need to sign in your kids when you arrive at The Commons, and we recommend coming early if you can. Registration opens up 15 minutes before each worship gathering.
Base Camp is a place where children come to learn about Jesus, make friends, and grow up confident in who God created them to be.
To watch examples of our children's ministry content, check out our YouTube channel
get connected – stay informed:
To sign up for the next Subscribe to the Base Camp Newsletter, Click Here »

Parent Cue App
Start here! This free app gives you weekly cues that are aligned with the content in our presentations. Download the app »
---
Managing Fear and Anxiety During a Health Pandemic
If you're struggling with how to manage your family's increasing anxiety about the current public health crisis, you're not alone. Read this »
---
Anxiety Conversation Guides
Helping a child with anxiety is a challenge. Download these age-appropriate resources to find tips and practical ways to help your children.
Preschool – https://bit.ly/33eSacg
Elementary – https://bit.ly/38LkjZs
Preschool Spanish- https://bit.ly/2x0yWe0
Elementary Spanish- https://bit.ly/3cYuPjp
SERVING ONE HOUR EACH WEEK OR ONCE A MONTH IS A BIG DEAL! OPTIONS INCLUDE…
Registration
Concierge
Hall Monitor
On-Call Crew
Babies & Toddlers
Preschool
Elementary and Preteen

[ more details below ]
SCHEDULING CHOICES
Serve one time a month where-ever you are needed (let us know your age preference)
Serve every week
Or anything in between
Contact Info: Peggy Baldwin peggy.baldwin@journeyweb.net 406-922-0190
Current Base Camp Positions:
Babies and Toddlers – Playing and interacting with babies 0-2 as their families give us the opportunity to help them socialize with others and we give them an opportunity to enjoy the service. You also get to be a part of helping guide our Jr. Leaders as they learn leadership skills and responsibility. Baby Cuddling is a bonus and no diapers to change is a double bonus in our book!
Rooms:
Wigglers(0-12 mo)

Wobblers (12-24 mo)
Preschool – So many developmental milestones happen between the ages of 2 and 5 and we are ready to take on the adventure! From small group leading and worship singing to snack eating, and craft making…well, let's just say the journey is EPIC and you get to be part of the action!
Rooms:
Leapers (2 years)

Quest (3 years)

Venture (4-5 years)
Elementary and Preteen – In K-5th grade, it becomes even more important for our kids to have people who love Jesus and love them choosing to be a part of their lives. Many kids have heard about the Bible all their lives and this is where they start to be challenged in understanding and living out their faith. Small group leaders interact and teach their few through activities and games. Large group leaders get the added benefit of getting a microphone on stage. I know, right?!?! You can't bottle all the awesome that goes on with this crew!!!
Rooms:
Summit (K-3rd grade)

Ridge (4th-5th grade)
Base Camp Concierge – Being in a new place is hard. So many people, kids, rooms…oh my! Greeting and helping new families navigate through the halls of Base Camp with a smile and a friendly face.
Registration – Registration is one of our most beloved positions because you are the face of Base Camp! New families and those that have been a part of our Journey family for quite a while get to be greeted with a welcome and a smile. For new families, this can be an opportunity to help them feel at ease with leaving their kids in our care. This team begins check-in 10 minutes before the hour and continues until 15 minutes after the hour. Computer skills not required, only the willingness to learn and enter information. Service with a smile…just like that fast food restaurant…but without the food.
Hall Monitor – The true backbone of Base Camp. This group of people hold down the fort throughout the service. Between kid counts, aid with registration, helping new volunteers find their spot, and troubleshooting situations that can arise this can be a busy spot or slow and easy depending on the day. So if you like organization, talking on a walkie talkie, and can make anything out of duct tape (or maybe just put a bandaid on, but duct tape is pretty cool) we want YOU!
On Call Crew – Can't commit to regular serving, but have a Sunday here and there that you can give? This is the Crew for ewe (see what we did there?) Things come up all the time with regular volunteers.  Whether it is vacation, sickness, or a last minute opportunity that can't be passed up, having someone to call at the last minute is priceless and a gift that only you can give. We understand that you may have plans that days too, but let us know if you are open to the call!
Get Connected – Stay Informed: To sign up for the next Base Camp Monthly Newsletter <Click Here>